Dirk Knemeyer has a few questions about Apple's ideas for a mobile medical solution.

This coming June, Apple is expected to announce their "Healthbook" app. In a bold expansion on the concepts of Involution's hGraph app, Apple is attempting not only to federate all of a user's important, top-level health and wellness data but also to synchronize with hardware devices that do everything from analyze blood to count steps to monitor heart rate.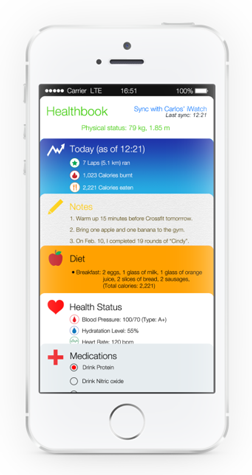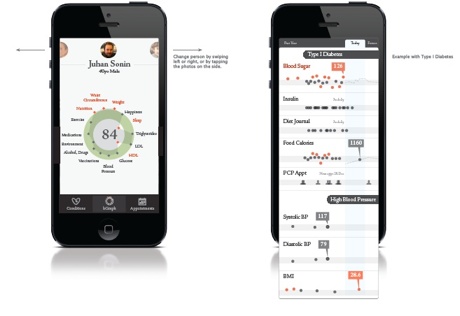 There is an enormous need for this kind of software. Right now hundreds of companies are shipping devices that collect or track health and wellness information, but locking that data into proprietary interfaces that they are trying to monetize in order to sustain a business. This bottom-up approach worked in validating the market, but it is not at all consumer-friendly in the aggregate. It is too hard for a user who knows how all of his or her different services work to get a good picture, let alone a doctor or emergency healthcare professional. Having one software interface where all of your data is tracked and displayed is clearly the correct solution. Someone certainly needs to do it. The question is, is Apple the right company to be doing it?
Emphatically: No, for three reasons.
Apple is terrible at software. Can you name one piece of software that Apple makes which is really excellent? From iTunes to Mail to Pages to iCloud, one is worse than the other. OS X? Used to be the best, largely thanks to engineering, not design, but as they try to unify their desktop and mobile operating systems and user experience, it gets worse every day. Keynote? OK, I will grant you Keynote. But Apple has a long track record of being astonishingly good at hardware and cover-your-eyes-bad at software. Maybe they get it right here—I hope they do—but as my Mail app continues to misbehave and iCloud remains unusable after more than a decade of trying, I can't fathom that they will.
Health information access needs to be universal and consistent, not specific to mobile OS providers. Apple, Google, and Microsoft are locked in a battle for digital supremacy. Rather than search for solutions that are complementary they are each trying to create their own OS, their own devices, and their own mapping programs. If they are now also providing their own Healthbook equivalents, it could present a serious challenge. Do we expect healthcare professionals to train up on three different software environments? What happens to your Apple data if you change to Microsoft, will it be lost or just offline and not integrated? Do these shortsighted competitors have the vision to cooperate?
Apple's parochial interests will stifle innovation. The totality of this picture is a complex one. Apple, correctly, is trying to bring together a tremendous amount of health data and information from potentially very different sources and devices. Meanwhile, they are rapidly patenting various hardware, software, and input and output mechanisms aimed at the rapidly expanding mobile medical device market. Each success brings Apple closer to developing a Healthbook that is more proprietary, less universal, and infinitely less useful in the long-term and/or outside of the Apple bubble.
Ideally this sort of software would be created by an international non-profit focused solely on health and wellness as part of a blueprint for healthful humanity. Among their initiatives they would make this sort of top-order software as accessible and transferable and standardized as possible. Of course, there is no such organization. It seems like an obvious thing to be funded by the Bill & Melinda Gates Foundation, but how much Microsoft stock does the Family Gates still hold? Around and around we go.
About Involution's Health Design Practice
For almost 10 years, Involution has been building software for health companies of every shape and size, from household names like AstraZeneca and Walgreens, to research leaders like the Personal Genome Project and Partners HealthCare. We also work with the most exciting and progressive health startups. We've made digital healthcare our top focus.