For Immediate Release
BOSTON, MA - October 19, 2012 - Involution Studios today announced that hGraph, an open source system for visualizing personal health metrics, has been selected as a finalist in the Healthcare and Wellness category for the 17th Annual MITX Interactive Awards. Held annually by the Massachusetts Innovation and Technology Exchange, the Awards recognize excellence in the creation of web innovations designed, produced, or developed in New England. Since 1996 the MITX Awards have grown to become the largest and most prestigious awards competition for innovation in digital, celebrating the best creative and technological accomplishments emerging from the region.
"The submissions for this year's MITX Awards were fantastic. We selected the finalists from a very impressive pool of work, and the decision was tough," said MITX President Debi Kleiman. "New England's creative companies are harnessing the power of digital to create stunning interactive work. The 2012 finalists represent true innovators: they are the best and brightest in our industry, and their passion shines through these projects in a way that will undoubtedly impact our industry as a whole. MITX is proud to celebrate them."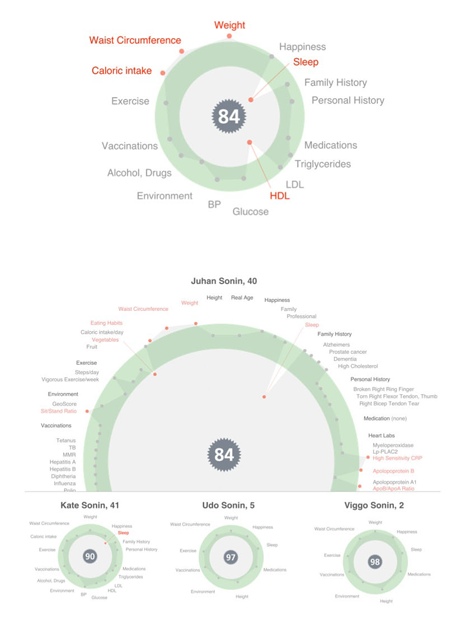 hGraph is an information visualization particularly well-suited for viewing complex data, which provides a complete overview of an individual's health. The hGraph single picture method can have a profound effect on a person's understanding of their total well-being, because it compiles multiple metrics into a unified graph that can be viewed at a glance.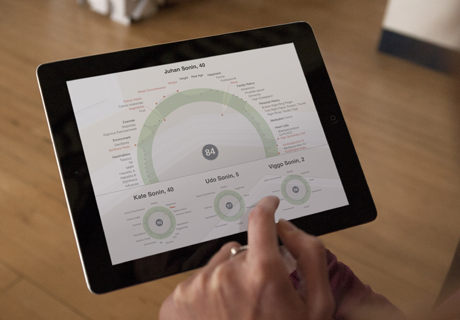 "We're honored to be finalists in the MITX Interactive Awards, and proud to be a part of software innovation in the Boston area, where some of the best and brightest minds are solving problems in the healthcare space," said Juhan Sonin, Creative Director of Involution.
hGraph is receiving increased attention both regionally and nationally; the visualization system won second prize in the New England Health Care Datapalooza earlier this month, and was selected as a part of the Stanford Medicine X conference on the intersection of medicine and emerging technologies in September. On October 24, 2012, Juhan Sonin will be presenting hGraph at O'Reilly's Strata Conference in New York. Additionally, the visualization is the key component of mobile software which will be deployed at two Fortune 500 corporate campus micro-clinics, beginning this fall.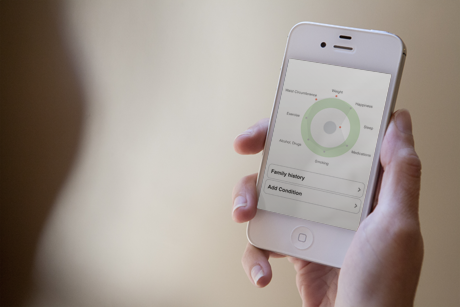 Involution will be recognized with the other finalists at the MITX Interactive Awards gala traditionally attended by over 1,000 of the region's top interactive marketing and technology professionals. Winners will be announced at a ceremony at the Marriott Copley Place on November 20th.
About MITX
Established in 1996, MITX — the Massachusetts Innovation and Technology Exchange — is the leading industry organization focused on the web and mobile, bringing together the digital marketing, media and technology community to engage in what's next and how it will impact the marketing and business worlds. Connecting more than 7,500 professionals in New England, MITX is a dynamic community of thought leaders and collaborators in search of insight, education and opportunity. Creator of FutureM, MITX is headquartered in Boston, MA. For more information, visit www.mitx.org.
About Involution Studios

Involution designs and builds exceptional software for innovative and visionary companies. We deploy small and experienced teams to create applications that are highly usable and appropriately beautiful. Our client list includes Apple, AstraZeneca, McAfee, Microsoft, Oracle, PayPal, Shutterfly, and Yahoo. For more information please contact info@goinvo.com or +1 617 803 7043.