Involution client uTest has launched Applause, an analytics tool that offers clear, explicit data about what users truly feel about mobile apps. Applause enables app-owners to see how each version of their app measures up and the ability to compare their app to those of their competitors. Applause features sleek multi-version app graphs and a revolutionary rating scheme, with user interface design and development by Involution.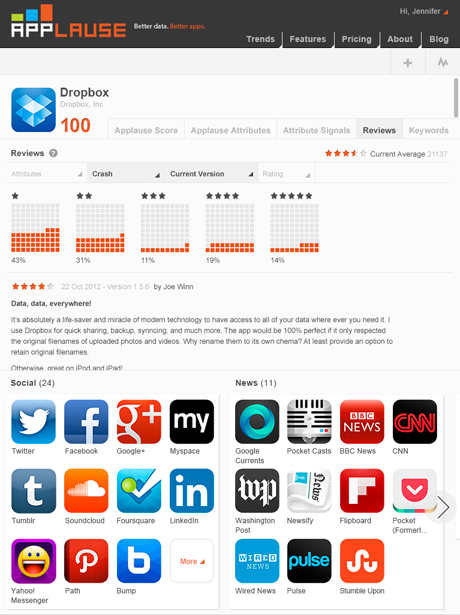 Applause crawls reviews from the Apple App Store and Google Play, and provides each app with a 0-100 Applause Score. Applause grades each app across ten different attributes (such as accessibility, pricing and
usability) and deeper still on the signals that explain each attribute score. This provides developers with performance ratings that go far beyond the traditional star rating system, which are often biased toward five-star and one-star reviews. But what makes Applause so exciting is its cross-comparison graphing capability.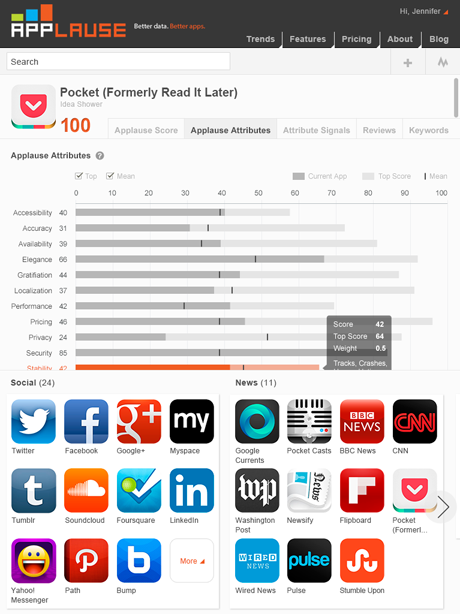 "The goal was to create compelling data visualizations to analyze an app's performance," says Reshma Mehta, interface designer at Involution. "The signal distribution charts across star ratings provide greater insight into an app's rating — a feature unique to Applause's rating service." These graphs show developers their app performance in direct contrast to top-performers in that category. The Involution-designed mapping feature allows users at-a-glance market feedback over time and attributes. Applause delivers where most can't, with multi-layered performance ratings accessible through one simple graphic.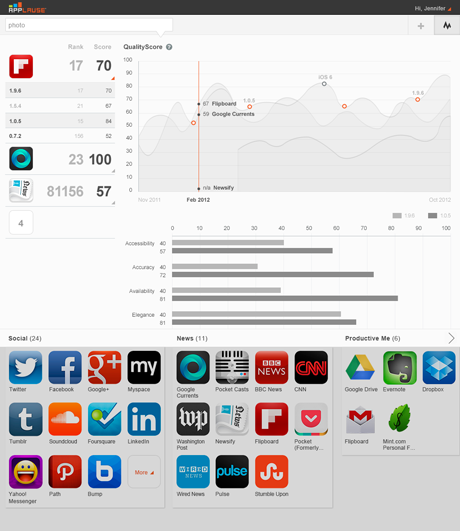 The explicit, deep data analytics are a significant differentiator compared to other app analytic services. Applause crawls more than 55 million app reviews across 1.1 million iOS and Android apps. It serves as a vital tool for developers looking to get the most out of their app's next version. Applause is now being offered free of charge at www.applause.com.