This is the fourth in a series of six articles looking at the future of experience design for emerging technologies — including the Internet of Things, robotics, genomics / synthetic biology, and 3D printing / additive fabrication. The first three Future of Design articles were: Emerging Technologies, Genomics and Synthetic Biology, and Robotics.
The IoT is popular shorthand which describes the many objects that are outfitted with sensors and communicating machine-to-machine. These objects make up our brave, new connected world. The types and numbers of these devices are growing by the day, to a possible 50 billion objects by 2020, according to the Cisco report, "The Internet of Things: How the Next Evolution of the Internet Is Changing Everything." Inexpensive sensors providing waves of data can help us gain new insight into the places in which we live, work, and play, as well as the capabilities to influence our surroundings—passively and actively—and have our surroundings influence us. We can imagine the possibilities of a hyper-connected world in which hospitals, factories, roads, airways, offices, retail stores, and public buildings are tied together by a web of data.

In a similar fashion, when we wear these sensors on our bodies, they can become our tools for self-monitoring. Combine this capability with information delivery via Bluetooth or other communication methods and display it via flexible screens, and we have the cornerstones of a wearable technology revolution that is the natural partner and possible inheritor of our current smartphone obsession. If we consider that the systems, software, and even the objects themselves will require design input on multiple levels, we can begin to see the tremendous opportunity resident in the IoT and wearables.

Increasingly, designers will also need to be system thinkers. As we begin considering technologies like the IoT, wearables and connected environments, the design of the ecosystem will be just as important as the design of the product or service itself.

A good example of such a product is Mimo, a next-generation baby-monitoring service that goes far beyond the usual audio and video capabilities in soothing the anxieties of new parents. A startup company led by a group of MIT engineering grads called Rest Devices has created an ingenious baby "onesie." It's a connected product that delivers a stream of data including temperature, body position, and respiration information, ensuring that mom and dad are fully versed in the minutiae of their offspring. What at first glance might seem like the enablement of over-parenting paranoia, could, in fact, also provide valuable scientific data, particularly given that crib death or SIDS (Sudden Infant Death Syndrome) is a phenomenon that is still not fully understood.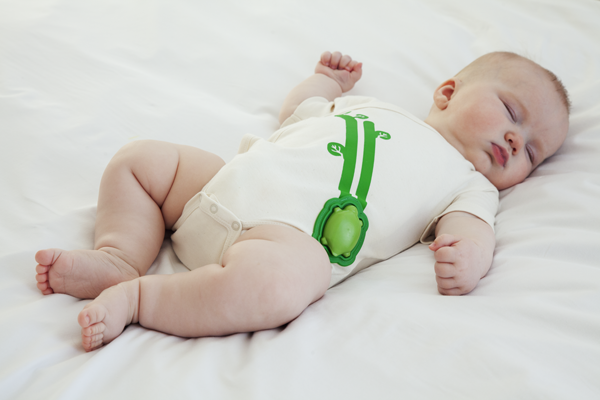 From a design perspective, a company such as Rest Devices has a range of needs typical of those startups in the budding wearable technologies industry. The onesie itself must be designed for both functional and aesthetic elements—a mixture of industrial design for the "turtle" on-body device which houses the sensor and the fashion design of the garment itself. The mobile software application that provides the data interface requires interaction design and visual design—not to mention the UX design of the total system, which must be optimized for setup and navigation by nervous parents. Whether one person or many provide these different design skills for Rest Devices, it's clear that at every point at which people touch the technology, there is ample opportunity for the interaction to be carefully examined and optimized in relation to the entire ecosystem. In this way the Mimo is a good example of the first wave of wearable technology.

Like the Nike+ Fuelband, the Fitbit, and even the Recon heads-up ski display, these wearables represent technology embedded into the infrastructure of our lives in a way never before seen. But the magic of the consumer experience of these products is only possible through the design of a complete, and hopefully seamless, ecosystem.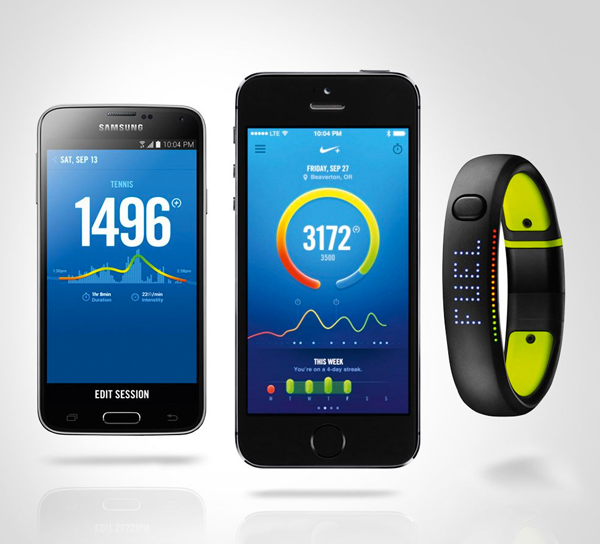 Designing for Emerging Technologies
If you're interested in further exploration of this topic, check out "Designing for Emerging Technologies", coming from O'Reilly Media this December, a project on which I was honored to serve as editor. In this book, you will discover 20 essays, from designers, engineers, scientists and thinkers, exploring areas of fast-moving, ground breaking technology in desperate need of experience design — from genetic engineering to neuroscience to wearables to biohacking — and discussing frameworks and techniques they've used in the burgeoning practice area of UX for emerging technologies.
The article header image is an algortithmically generated artwork, created especially for the "Designing for Emerging Technologies" project by Seth Hunter.