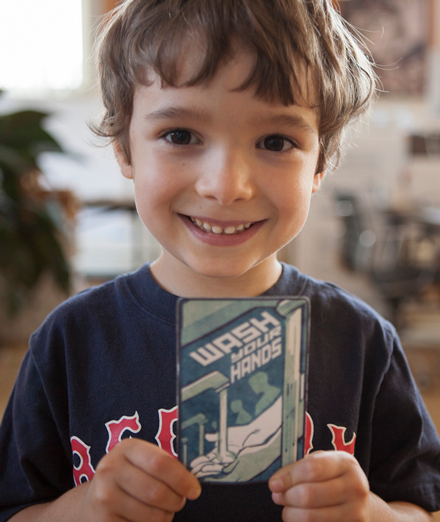 Nothing so needs reforming as other people's habits.
― Mark Twain
Americans spend $50 billion just trying to lose weight every year. Though many of us have access to the most sophisticated technology and information available, changing how we do things is still hard. Sometimes it all comes down to simple, old-fashioned, no-tech methods.
Join Involution Creative Director Juhan Sonin at the GET Conference as he explains the Health Axioms, a simple way to remind us to make smart choices and chose healthy habits. He'll share the thought process that went into the design and development of the first deck. Plus, you'll get a sneak preview of a few new concepts in the works and the opportunity to contribute your feedback and ideas for new cards!
About the GET Conference on April 30th
The GET Conference brings together leading thinkers to discuss how we measure and understand people and their traits. This event explores the frontiers of understanding about human biology and serves as an annual forum to debate the technical, commercial, and societal impacts.
About Involution's Health Design Practice
For almost 10 years, Involution has been building software for health companies of every shape and size, from household names like AstraZeneca and Walgreens, to research leaders like the Personal Genome Project and Partners HealthCare. We also work with the most exciting and progressive health startups. We've made digital healthcare our top focus.