We're big fans of Susannah Fox.
Lucky for us, Susannah Fox has been a big fan of the Health Axioms. Not only has she provided insightful feedback, she recently suggested a concept that has now launched as a new Health Axioms card. Here's how it happened.
First, Susannah tweeted her idea.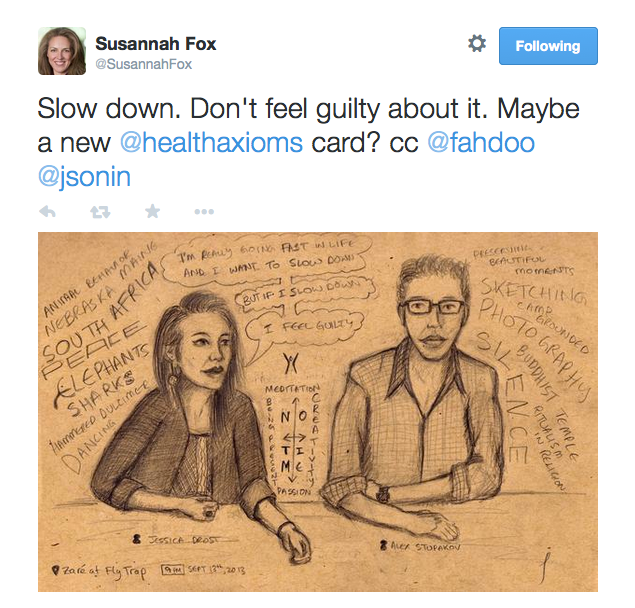 Slow down? Brilliant!
Sarah Kaiser sketched. Reviewed. Talked. Thought. And sketched some more. Out to Susannah for feedback.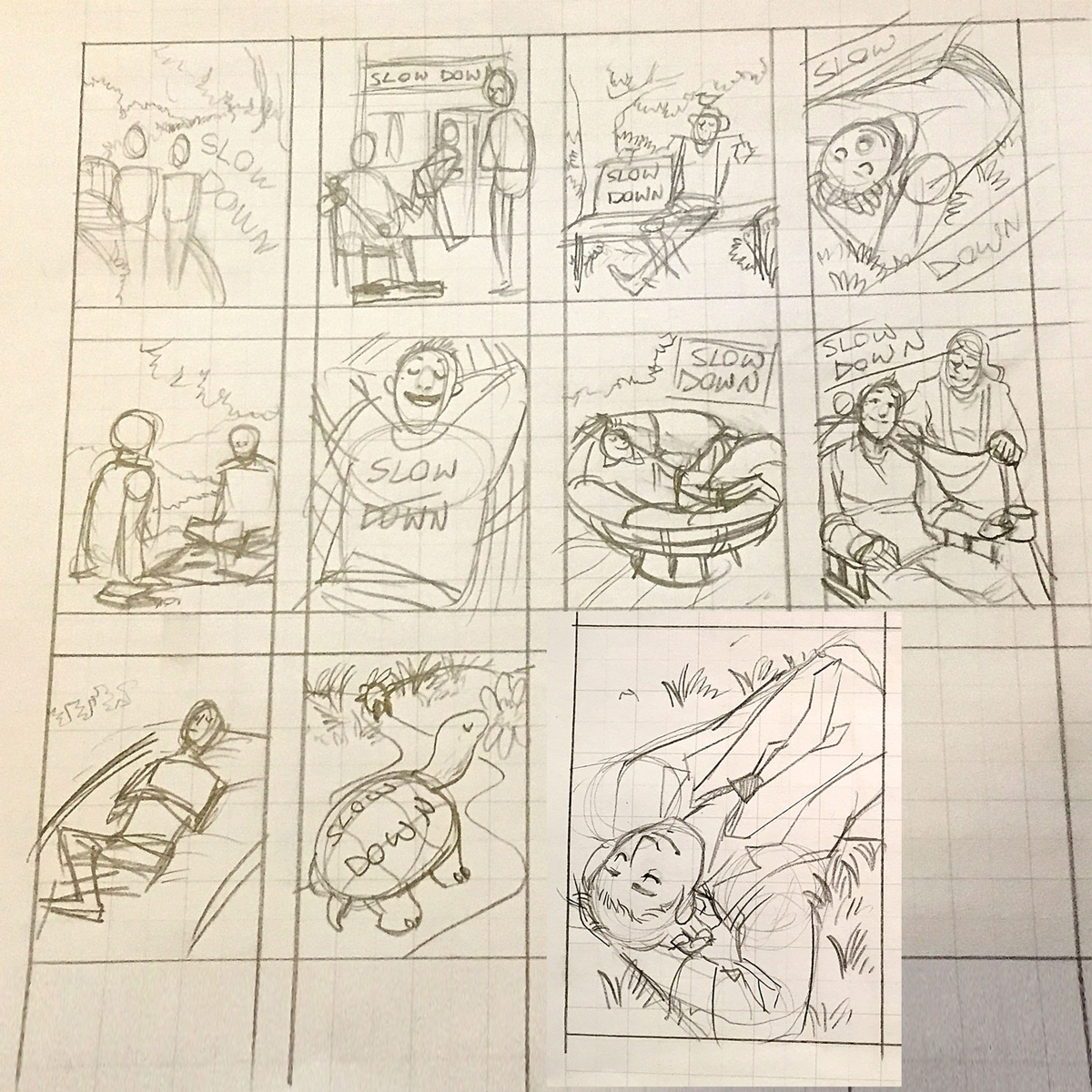 Susannah replied with much, much more than just design feedback. She offers her own experience and a favorite poem by Grace Paley. Her message has a certain calming effect in itself. This is the kind of design conversation that keeps us going.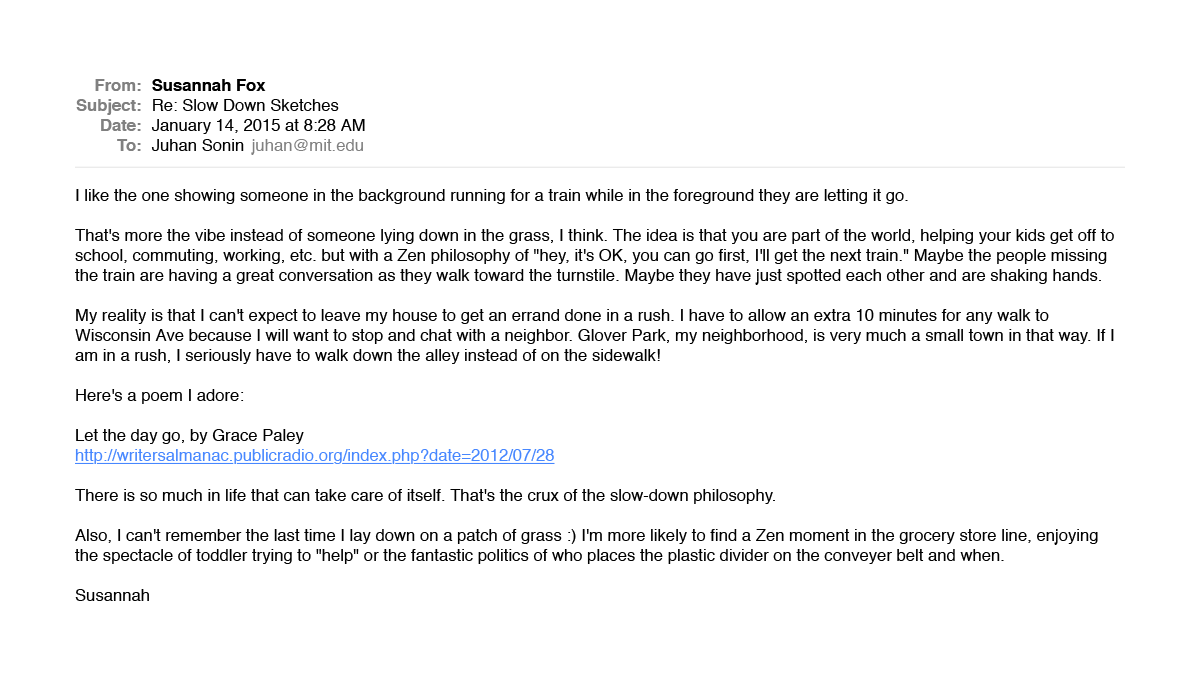 More sketches go out.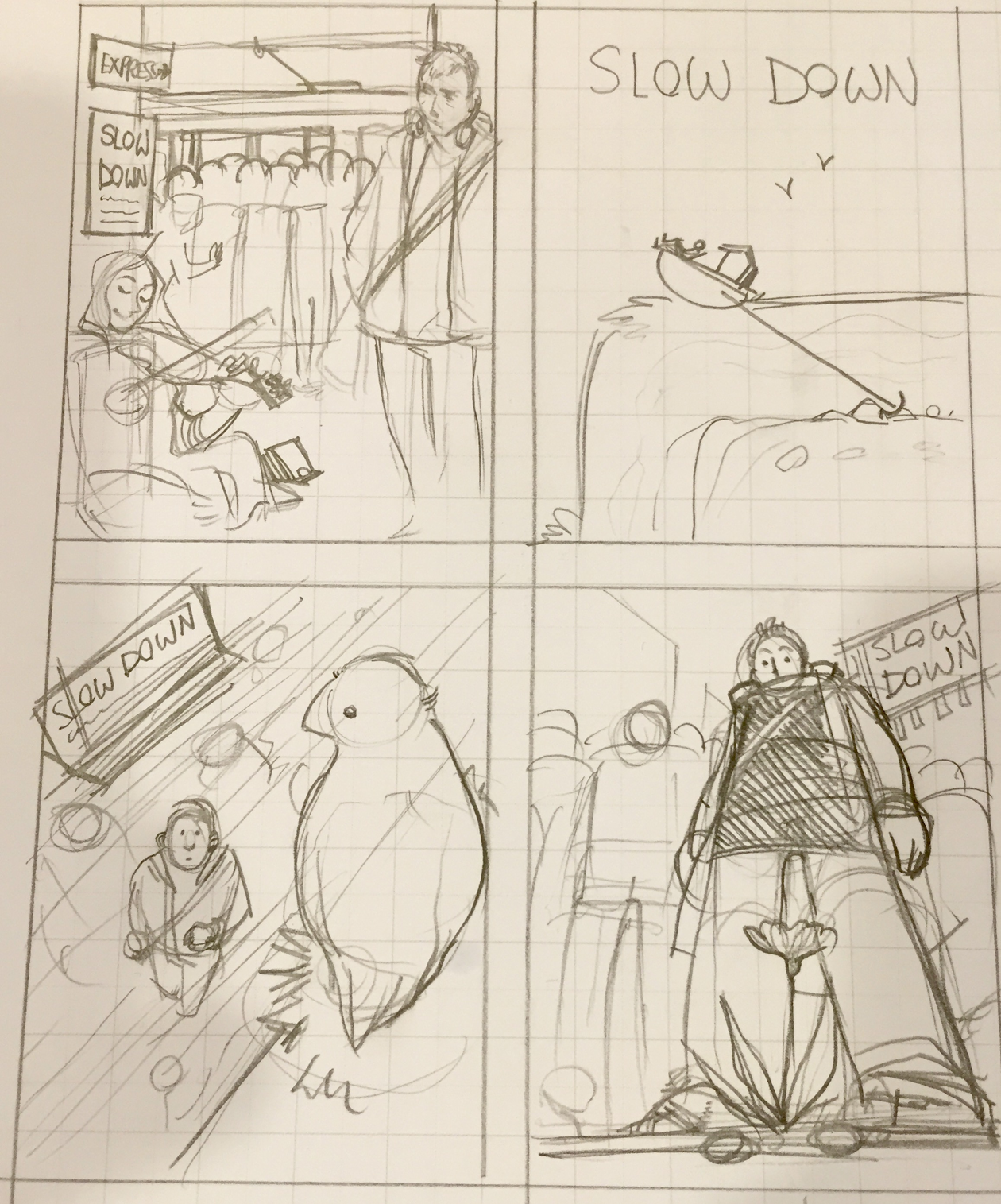 The reply is succinct, to the point, and exactly what we love to see.

More talking and thinking. Narrowing down the concepts. Refining the drawing.
And we are back to Twitter, closing the loop with the final concept.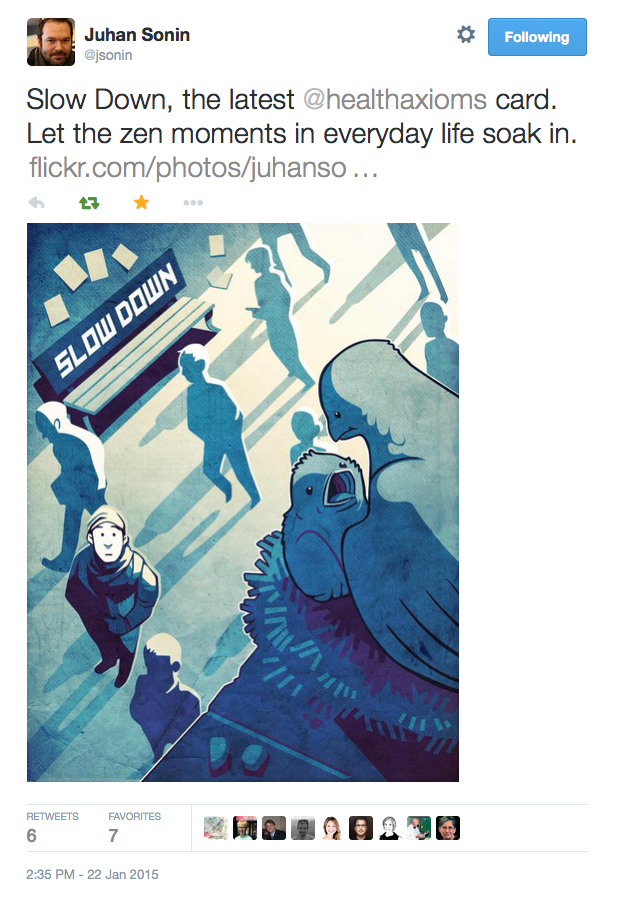 The conversation continues.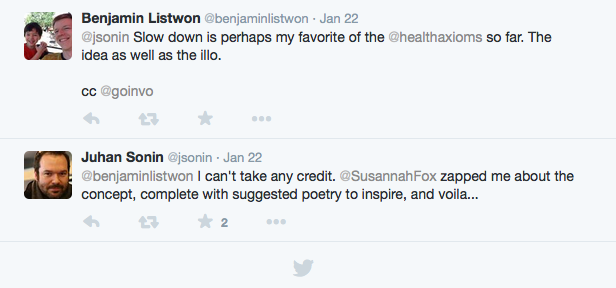 Let us know what you think of Slow Down. And special thanks to you, Susannah!
Next up:
The card design is ready, but there is still work to be done. Jane Kokernak works her research mojo and editorial magic to craft an elegant, straightforward story that tells how to apply the health axiom for positive behavior change.