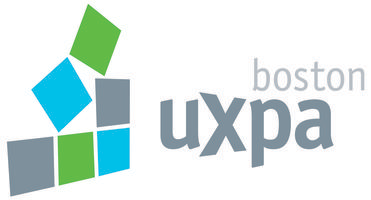 User Experience Conference 2014
May 15, 2014 at 8:00 a.m.
Sheraton Boston Hotel
39 Dalton Street, Boston, MA 02199
Register
The wealth of tools recently released makes it easier to stitch design assets together into "interactive prototypes." The limiting factor in these tools is that they rely on the static data in your comps.
Join Involution designer-engineer Ben Salinas as he introduces techniques for gathering real data and incorporating that data into comps and prototypes. In a live demo, Ben will discuss techniques for processing data and generating data as well as how to use these techniques to evaluate the success or failure of a design.
This session will help the intermediate or experienced designer expand their design prowess by breathing new life into their stale and static comps. The participant will walk away understanding the tradeoffs around when to choose to incorporate real data and when a static comp can perform just as well. Most importantly, the participant will have been exposed to the tools they need to incorporate these techniques into their day-to-day design work.
Involution Studios is a sponsor of this year's Boston User Experience Conference. In its 13th year, the Conference will cover critical topics in usability and user-centered design with practitioners, students, and experts in the field. Participants can partake of unique content and one-of-a-kind learning opportunities for all—newcomers and seasoned professional alike.
About UXPA Boston
The Boston Chapter of the User Experience Professionals' Association is a highly active community for persons with individual and professional interests in usability, user experience design, and their many related fields. UXPA Boston is a regional chapter of the User Experience Professionals Association (UXPA). Membership is free and includes user experience events, access to job listings, and a role in the vibrant Boston usability community.
About Involution Studios
Involution designs and builds exceptional software for innovative and visionary companies. We specify, architect, design, and develop applications for web, mobile, desktop, devices, and emerging technologies. Involution deploys small and experienced teams to create applications that are highly usable and appropriately beautiful. Founded in 2004, complex, mission critical software has always been our business. We've produced high-quality applications that are being used every day by over 150 million people. Our clients include Apple, AstraZeneca, 3M Health Information Systems, McAfee, Microsoft, Oracle, Personal Genome Project, Partners HealthCare, and US Department of Health and Human Services.