Special Tuesday Edition
When you visit our booth at Health Experience Refactored tomorrow and Thursday, you probably won't think about what goes into setting it up, which is a good thing. Like our software, our booth is designed to let visitors get into the experience without wondering how to approach it, what's in it for them, or even how to get out. It's ok to just view the home page, grab a card to bookmark it, and visit it later when there are fewer distractions. But you can also hang out, talk with Invo designers (and authors!), ask questions, and pick up a book or two and our beautiful new posters. We guarantee you won't leave with pens you don't really need.
Here's a behind-the-scenes look at how we got things ready.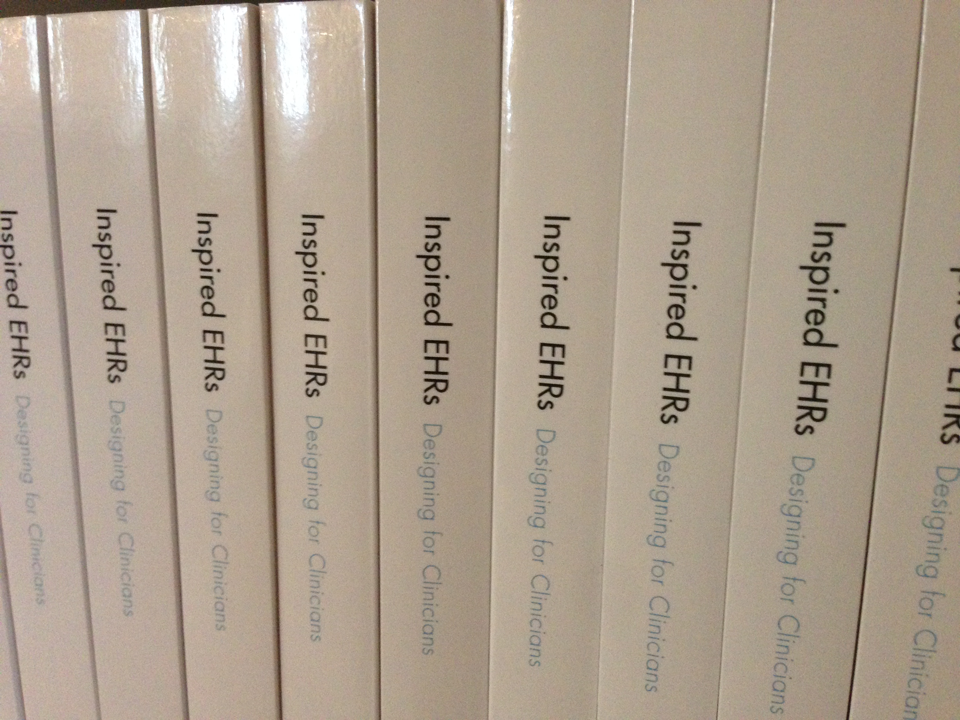 We labeled and packed 50 copies of "Inspired EHRs: Designing for Clinicians." Authors and designers Jeff Belden, Juhan Sonin, and Jennifer Patel will be at the Invo booth to sign your copy!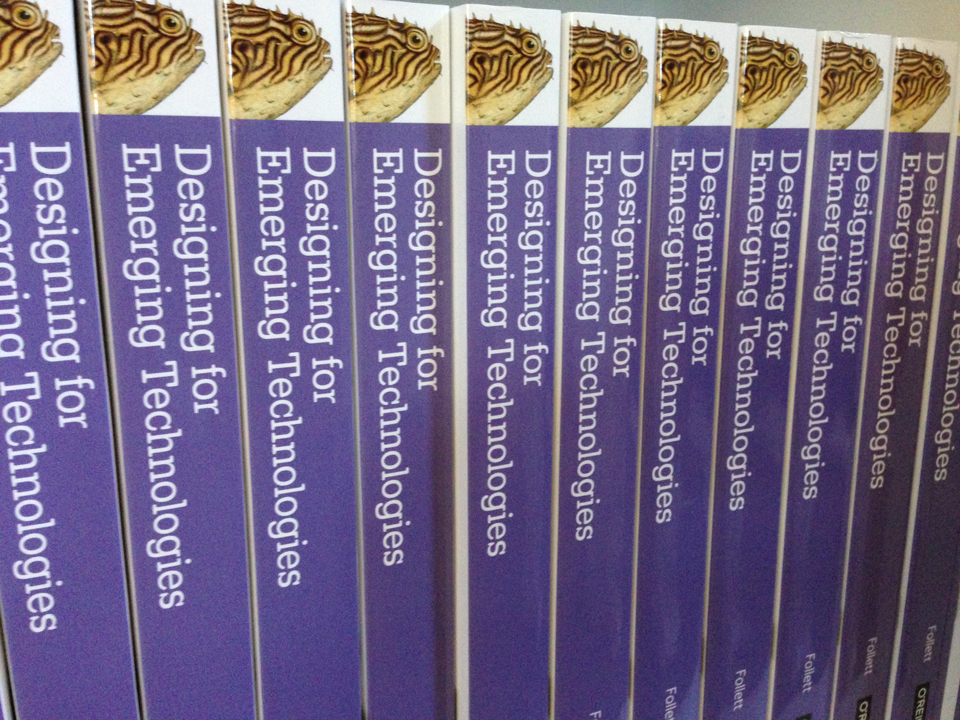 We also labeled and packed 50 copies of "Designing for Emerging Technologies" to give away. Say hello to Jon Follett, author and editor of this exciting collection.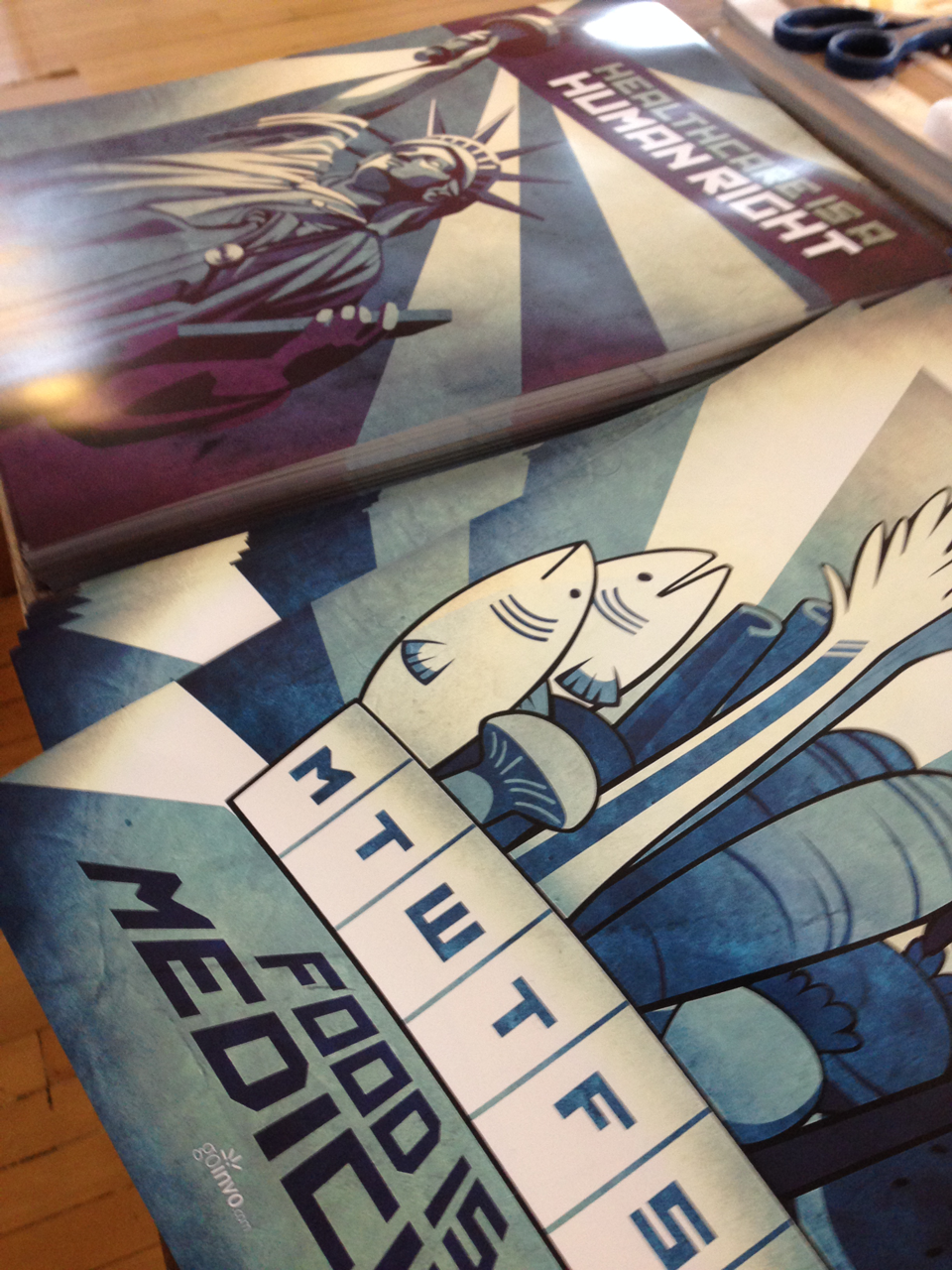 A thousand posters arrived last week. These are our two most recent care cards and look great framed.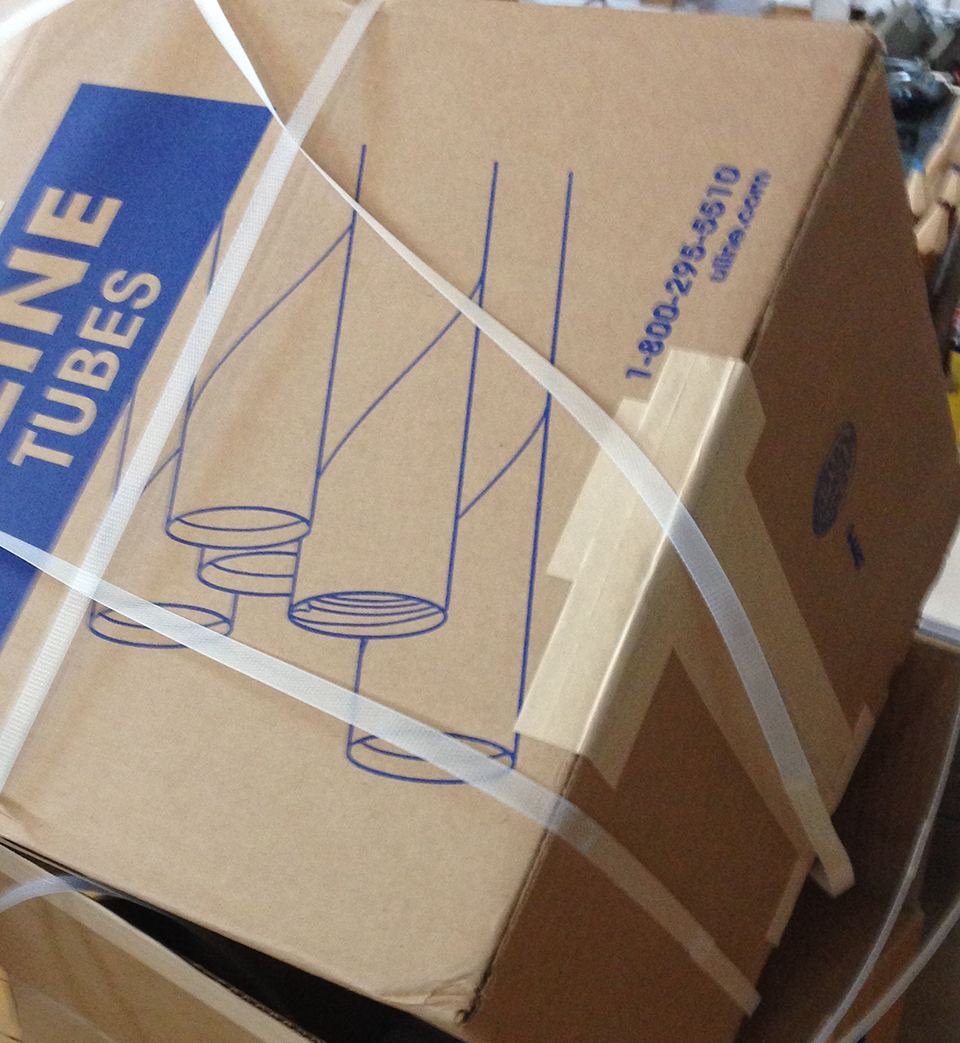 We want the posters to be easy to transport, so we ordered 250 mailing tubes.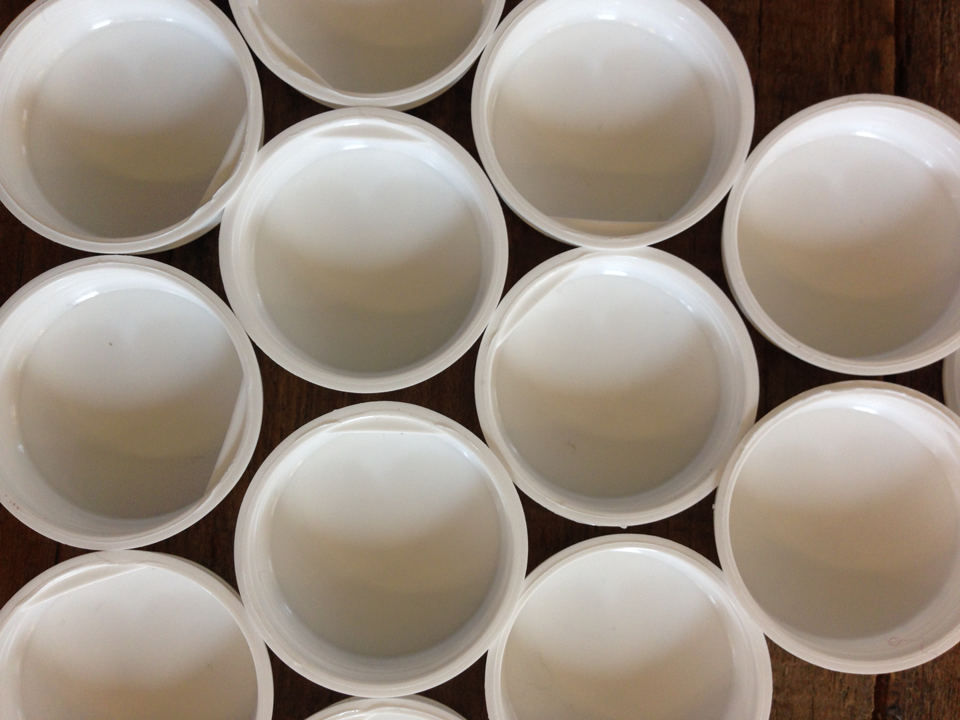 And for 250 tubes, you need 500 end caps.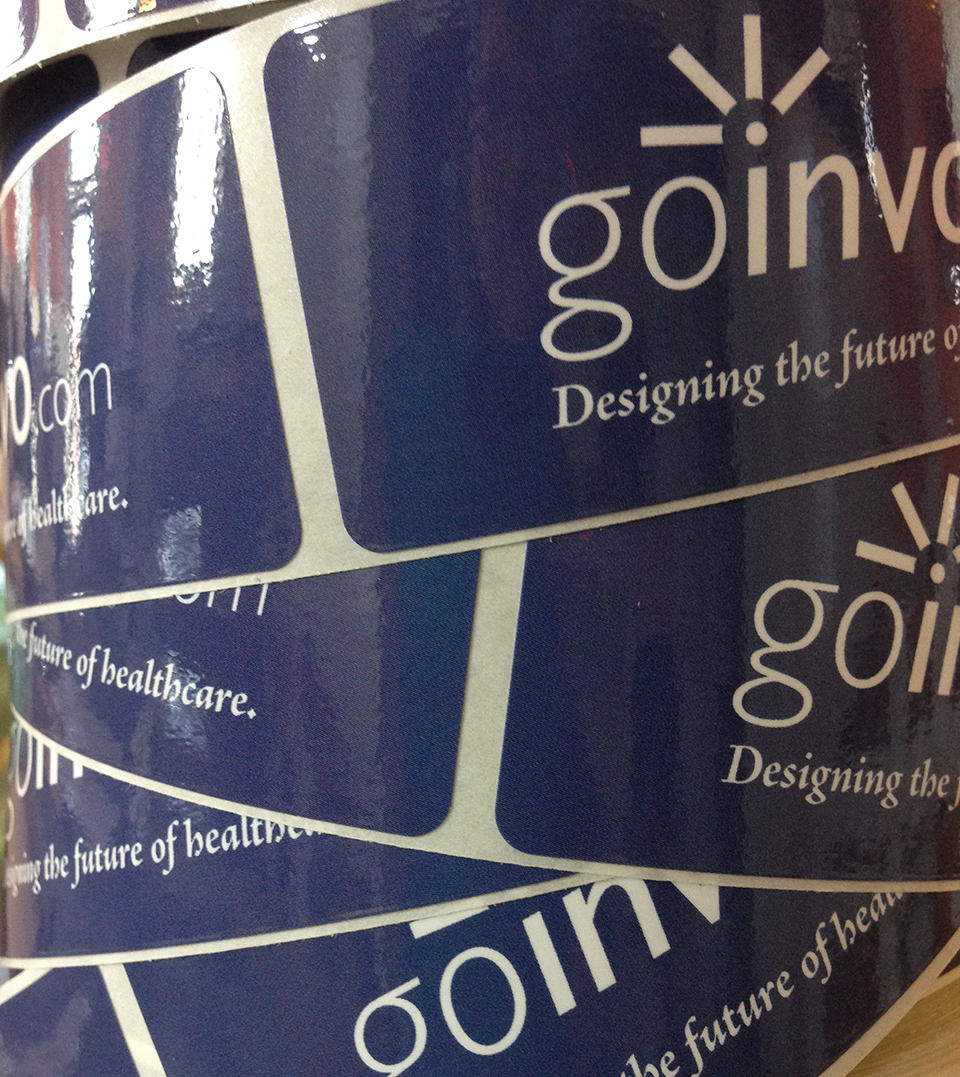 Seven rolls of glossy labels: 2,500 in all.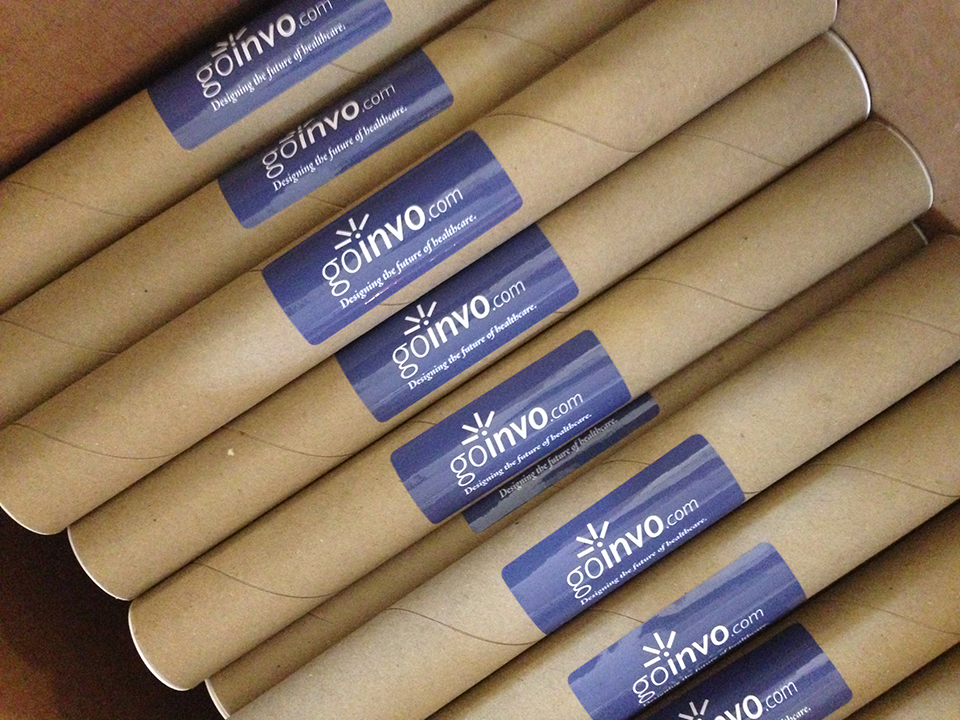 All hands gathered to roll the posters, cap the tubes, apply the labels, and pack them up.
Also in store are our two newest banners, but you will have to visit the Invo booth to see those. Meanwhile, the rest of us will be back at the studio, designing the future of healthcare.