Episode Summary
Last week Microsoft announced that its legendary Internet Explorer browser would be riding off into the sunset. The browser, in its heyday, dominated the Web so thoroughly that it reached over 90% market share, raised the ire of the U.S. Department of Justice, and nearly led to the breakup of Microsoft.
What is the legacy of IE and what does its demise mean for Microsoft? Are the browser wars finally over? In this episode of The Digital Life, we discuss the end of the IE era and get a first report from Dirk Knemeyer from his trip to Asia to research technology and culture.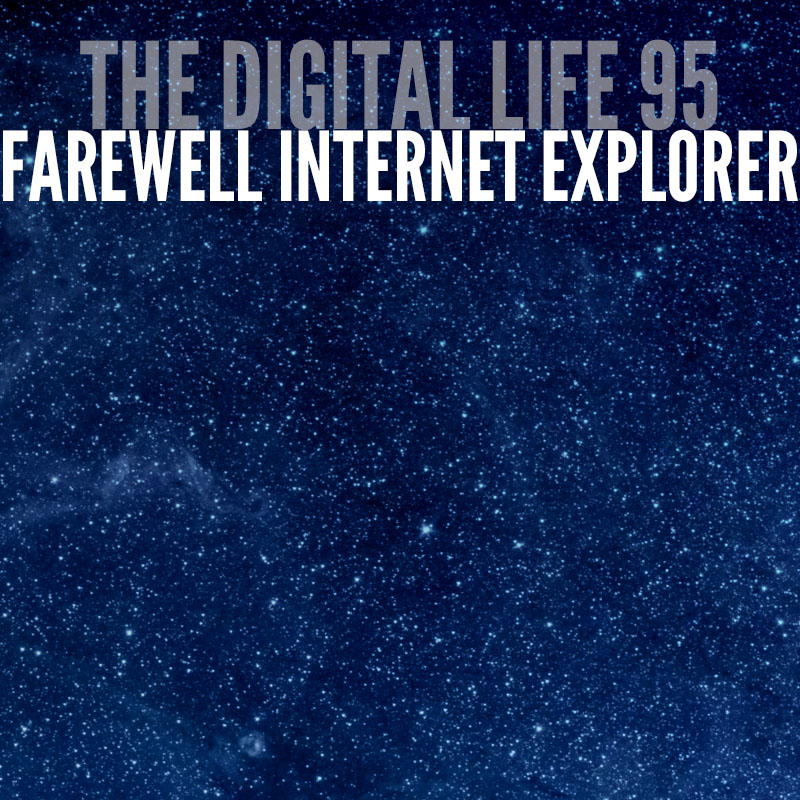 Here are a few quotes from this week's discussion.
Jon on the use of Internet Explorer in healthcare environments:
One thing worth considering, especially for us as we deal with a lot of healthcare IT, is that the legacy of Internet Explorer is going to be felt for a very, very long time. I mean I've dealt with hospital systems that have been very reluctant to upgrade their browsers because of various security concerns. Everything's working so they don't want to make those upgrades. I think I've seen people still using Internet Explorer 7 in hospitals. To me that says that Internet Explorer, in some flavor, is going to be encountered by software developers, at least in the healthcare IT space for a while yet. It may be gone, but it's certainly not going to be forgotten, at least not by us.
Ben on Microsoft's new approach:
They've started to embrace things like more open web technologies, or at least interoperate with them. I think now you can see content publishers more freely publishing in a way that can be pushed to a Microsoft device just as easily as it can be be consumed on an Apple device. I think that's great. I think even if they continue to focus mainly internally on their own hardware platforms, I think allowing the information and the data to flow in and out is a huge concession that they probably wouldn't have made 10 years ago.


Subscribe to The Digital Life on iTunes
and never miss an episode.