This week on the podcast, we discuss accessing the digital life in 2016. How do you get online? A recent Pew Research Center study indicates that fewer Americans have high-speed Internet at home in 2015 than they did two years ago in 2013 — a drop from 70% to 67%. And while broadband use is declining (ever so slightly), people who access digital services solely via smartphones is actually up 5%. The competition between wireless high speed internet and broadband has clearly begun to heat up.
Is there an upper limit to high speed mobile internet growth?
Network saturation — too many consumers using too few towers — is one bounding constraint. And signal quality can be variable based on the weather. But high speed mobile access is less costly to roll out than broadband.
In this episode, we chat about the ever growing need for online speed and the battle between broadband and mobile.
Resources
Pew Research Center: Home Broadband 2015 Study
Broadband Use is on the Way Down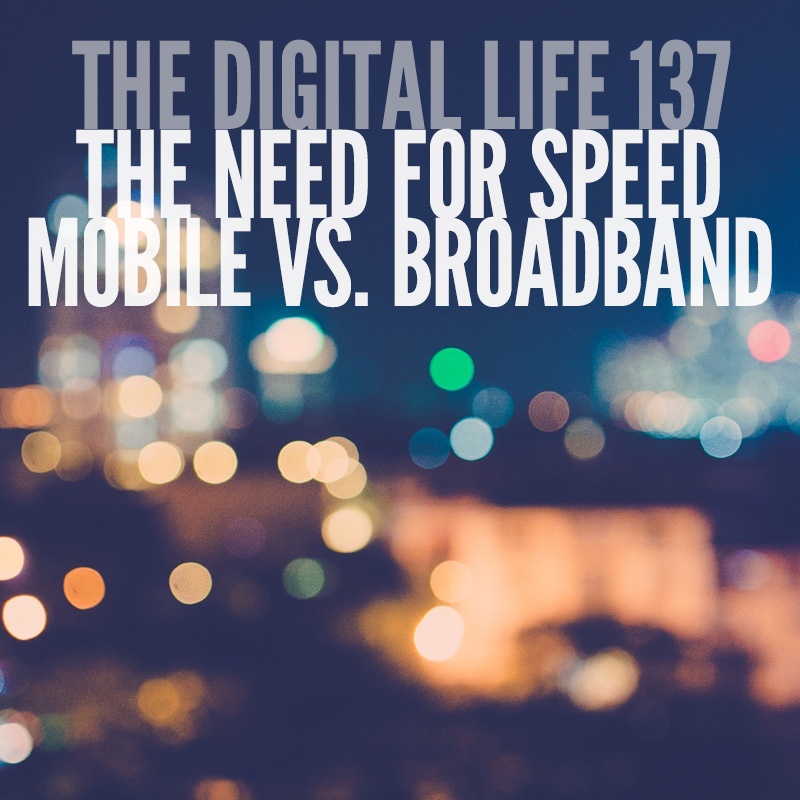 Subscribe to The Digital Life on iTunes and never miss an episode.