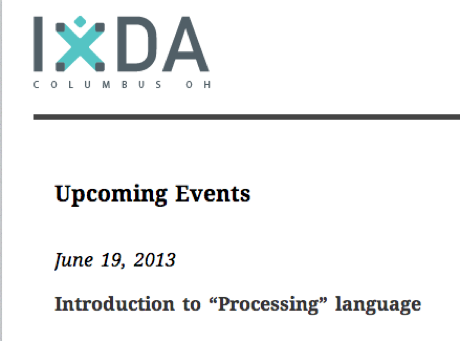 IxDA Workshop
June 19, 2013
6-9 pm
Involution Studios, Columbus
Columbus, Ohio
Free Event
Involution designer Scott Sullivan will be giving a free workshop, "Introduction to 'Processing' Language," at Involution Studios, Columbus. The workshop is for those without programming experience. Scott will be covering the basic structures of the language, walking through fun example programs to play with, and giving real world examples of how to use Processing to develop digital products.
No programming experience is required. The workshop is meant for those without any programming history. To download Processing, visit http://processing.org/download/
For more of Scott's wisdom check out his Fast Co.Design article, Designers: Learn to Code!