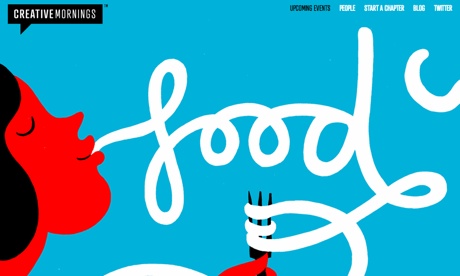 Juhan Sonin at Creative Mornings
November 15, 2013
Boston, MA
Involution's Creative Director Juhan Sonin will be speaking at Creative Mornings Boston, a breakfast lecture series. Juhan will be detailing his Studio Axioms for starting, running, and evolving a successful design studio pulled from his 20 years of experience as a Creative Director in software design.
Studio Axioms
Looking back on his life, Noel Coward famously observed, "Work was more fun than fun." Great design studios provide work opportunities that are challenging, creative and rewarding. That isn't easy. An exceptional studio is one that not only thrives in business, but also supports the growth of its employees' IQs and positively influences the world. Starting that great company takes planning and courage, but Surviving and Sculpting takes nerve, a commitment to instinct, and a steadfast dedication to vision. Join design provocateur Juhan Sonin to learn about the art and science behind building a successful design studio, his twenty years of experience evolving design studio culture, and serving as the Creative Director of Involution Studios.
About Juhan Sonin
Juhan is the Creative Director of Involution Studios, and has been the creative leader of four different organizations, producing work recognized by the BBC, the New York Times, Ars Electronica, National Public Radio, and Billboard Magazine. Prior to joining Involution, Juhan spent time at Apple, the National Center for Supercomputing Applications (NCSA), a few startups, and MITRE. He is also a lecturer on design and rapid prototyping at MIT.