The Halloween leftovers are already dwindling to the candy nobody likes. We've had our first snowfall. And I'm ready to knit another pair of wristwarmers for our beautiful but drafty old studio.
It is hard to believe that only two weeks ago our entire Invo team was in Camden, Maine at the 18th annual Pop!Tech conference. We braved a nor'easter, sampled chowder and local beers, downed countless oysters, and met more fascinating, brilliant, quirky, and funny people than any of us can remember. I canvassed the group last week to see what rose to the surface.
Eric Benoit: would have liked more show than tell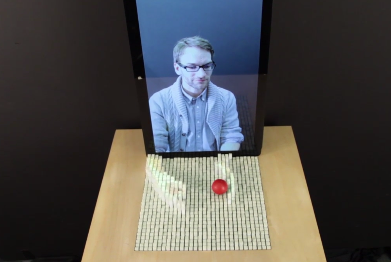 In my last PopTech experience there was a bit more showing than telling, which I preferred and had hoped there would be more of this year. PopTech does randomized lunches which is an interesting idea. They place you at a different restaurant each day with a random group to help facilitate networking. Hiroshi Ishii from MIT showed us a tangible teleconference project and boldly declared that the 3D printer will be dead soon because of it.
Dirk Knemeyer: just another (good) design conference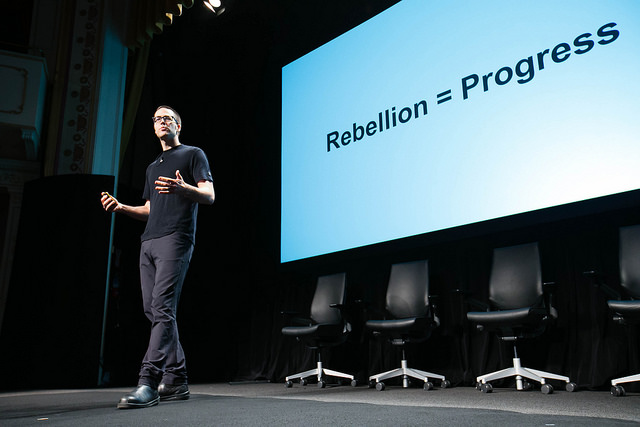 Where was the mind-blowing technology? Where were the surprises and "a-ha's!"? That grousing aside, there were some talks and ideas that I found interesting. Dr. Helen Fisher's biological breakdown of love and personality aligned and enlightened research I'm currently doing. Josh Klein's concept of hacking the tax code was innovative and, true to the theme, rebellious. Hunter Lee Soik's application for analyzing dreams and the promise that data crunching offers was tantalizing indeed. Those were the high points for me.
Sarah Kaiser: how to converse without even talking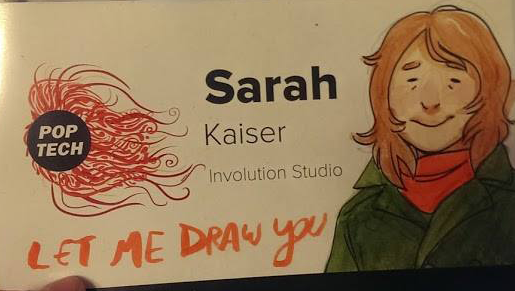 The conference itself was great, but after the welcoming dinner I was left with a dawning sense of horror as approaching strangers who could very well be CEOs of their own world was wholly unpalatable to me, considering I have very little in the way of conversation to offer and pretending I do requires a lot of effort.
Then a fellow named Dane approached me, noticing I'd done a doodle of myself on my name tag, and asked if he could have one. I obliged, of course, and consequently had the brilliant idea to offer them wholesale in exchange for conversation. I added "let me draw you!" to the bottom of my nametag, and the rest of the weekend became a deluge of insanity as I ended up filling nearly every second of my time with fulfilling requests. By the end of the weekend, it seemed like most the people we passed recognized me, and when at the end of the conference John Maeda included shots of some of the passes I did- and a photo of me in the credits, I was struck between humbled surprise and the intense urge to find the nearest rock and bury beneath it. Even now the whole ordeal feels like a dream, and I've got emails dropping down here and there from attendees with thank yous and offers for side-work.
Beth Herlin: a "little poptech overview doodle" gives the experience at a glance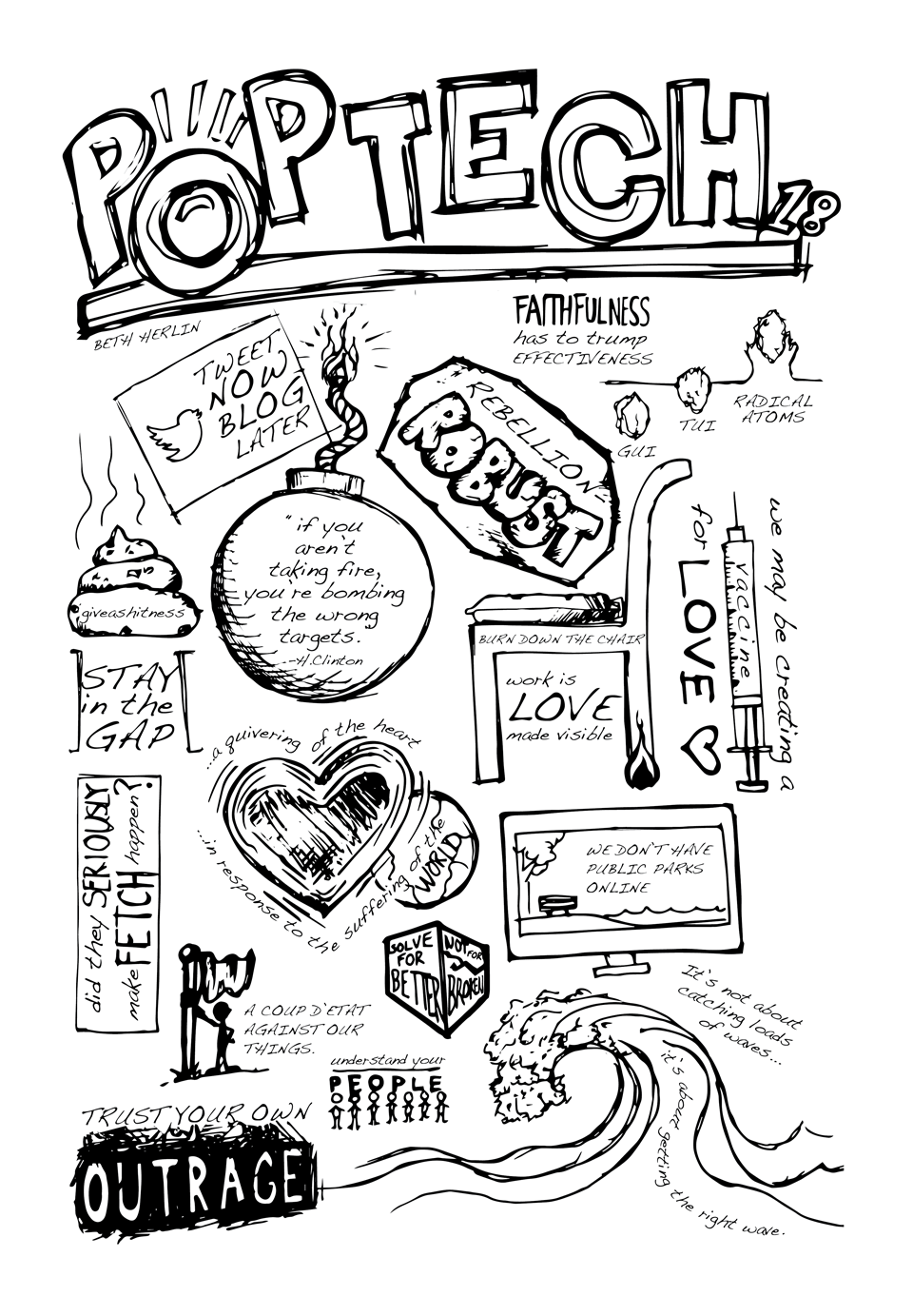 Xinyu Liu: among the many fans of Hiroshi Ishii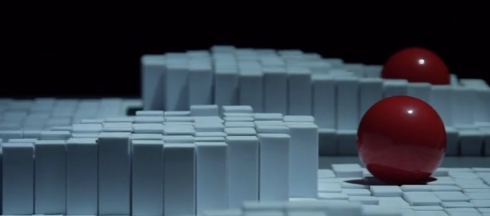 The most exciting and surprising lecturer for me was Hiroshi Ishii from MIT. I have known him for about 4–5 years. He was almost the reason why I wanted to go to RISD Digital + Media and why I am interested in electronic stuff and future projection and research. Even through I am familiar with most of his projects, it was still so exciting to see and listen to him in person.
And from your blogger

Perhaps because I had been a little cog in a corporate machine for so long, Pop!Tech was the first conference I had attended in more than 10 years. I found it thrilling—where else could one meet so many storytellers and innovators and makers? I collected tiny, precisely drawn Japanese characters from one of the font artists at the Morisawa booth. It was surprisingly easy to strike up conversations with anyone, anywhere since it was the PopTech norm. The best part of the experience, though, was the feeling that I could be myself the entire time and simply take it all in. Not too many conferences can offer that!