I am in that special hell reserved for parents of school-age kids who have a holiday from school while I am trying to work.
Multitasking at its worst. Fortunately, I happen to have excellent resources at my disposal, including Slack, which keeps me in several loops with my co-workers who are, presumably, enjoying lunch together and discussing the recent news of teehanlax.com closing.
Slack is a good place to share news and links with plenty of internal discourse. Last week we had a quick poll on a mundane but vital topic: how we keep track of what we need to get done in the time we have. With a smartphone on every desk, the results might surprise you.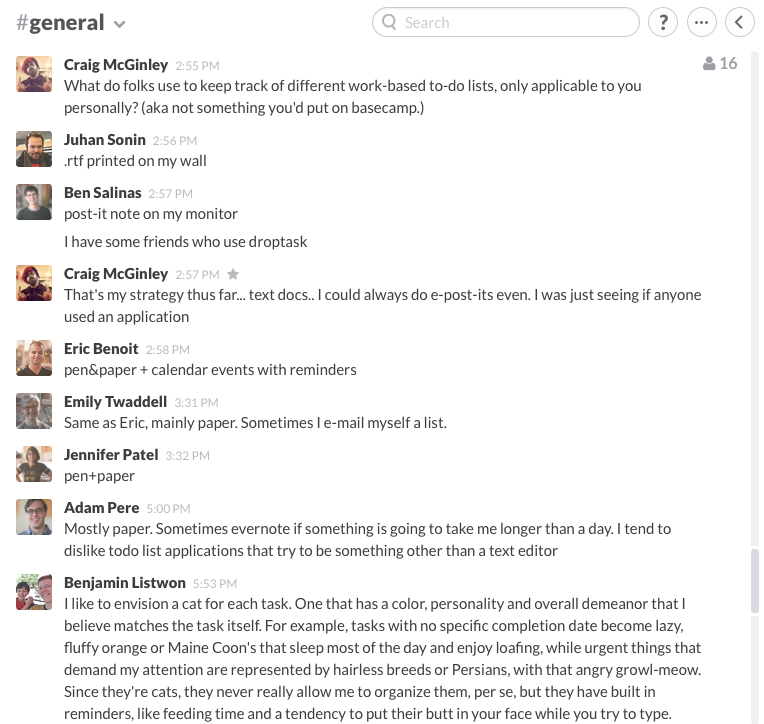 We live in a digital world, but paper lists still rule for task-tracking. (Ben Listwon was kidding. He uses pencil and paper, too.)
How about you?