This week marked the 119th Boston Marathon, the world's oldest annual marathon. Over a million people gathered in chilly rain to watch 30,000 runners compete, starting at 10:00 a.m. on Monday, April 20. While the winner, Ethiopia's Lelisa Desisa finished at 2:09:17, the last brave competitor crossed the finish line at around 4:30 on Tuesday morning—a 20-hour run—truly a remarkable feat for Venezuelan Maickel Melamed who has muscular dystrophy. And it wasn't his first marathon, either!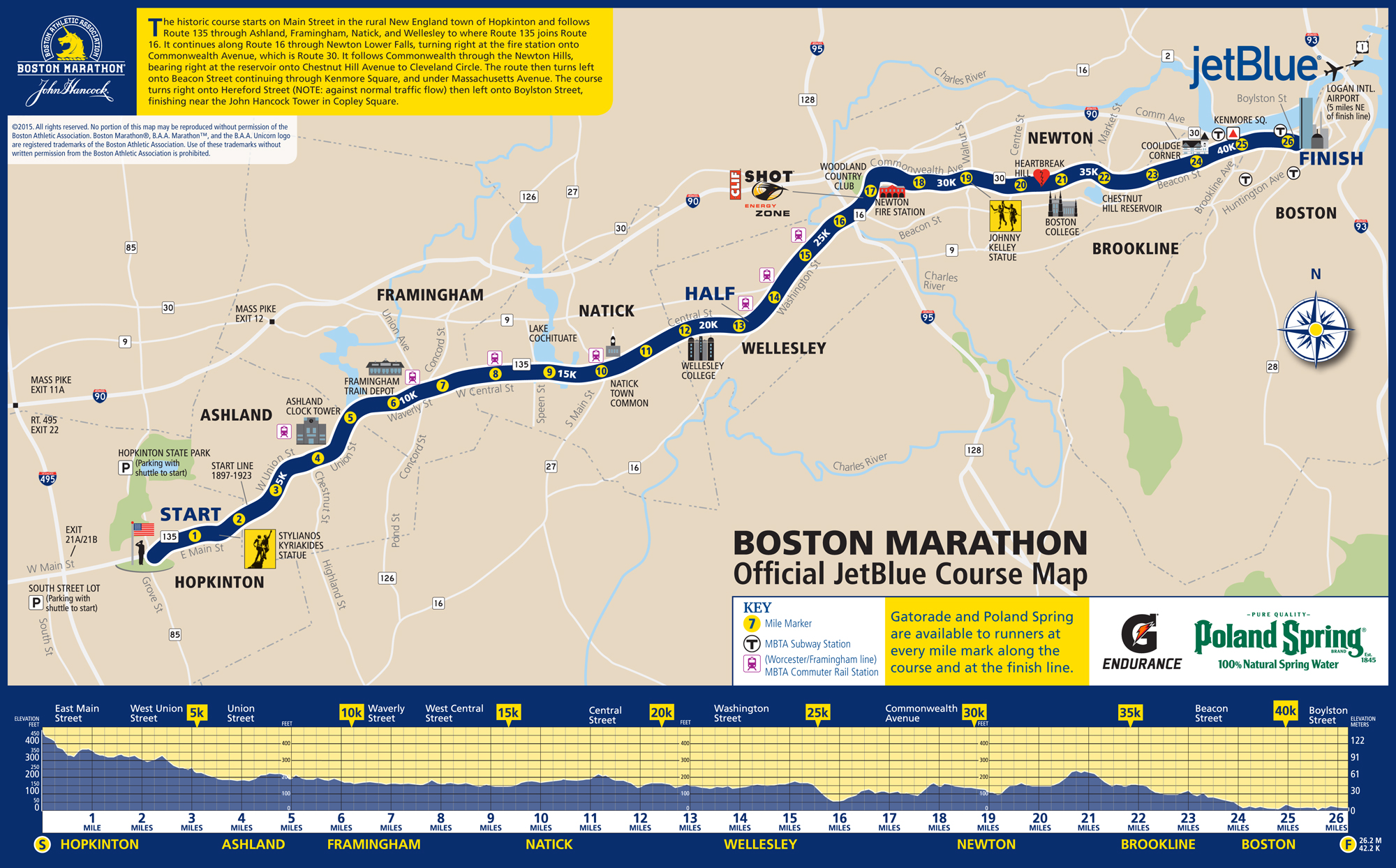 While Invo-ites might be more inclined to a Netflix marathon, we do take an interest in the technologies involved. Some aren't new, for instance runners have had barcodes on their bibs since 2006. Using handheld scanners, race organizers use the barcode to identify runners who need assistance, as well as to locate runners who may have gone off course or at the end of the race. The bar codes provide only basic ID information, not medical data.
With approximately 1 in 10 runners needing some medical help during the marathon, the Boston Athletic Association implements a huge operation involving over a thousand volunteers, 10 hospitals, 20 i-STAT® portable blood analysis systems, 28 medical tents, and hundreds of beds, IVs, and pounds of ice. In addition, staff are are trained to use defibrillators in case of a cardiac arrest, pulse oximiters to measure oxygen levels and identify heat stroke.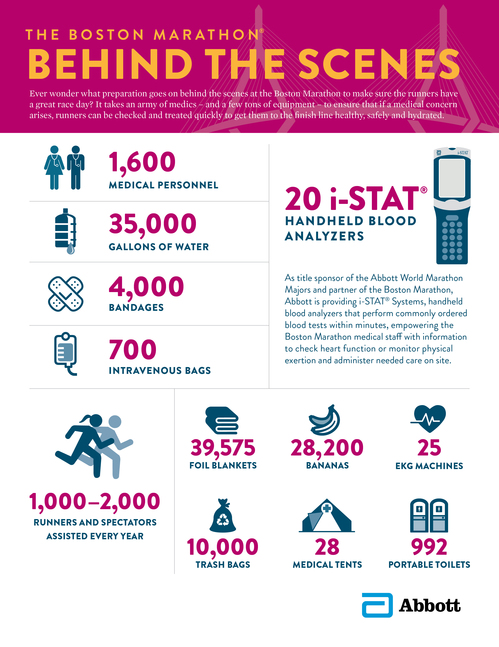 Marathon sponsor Abbot Laboratories provided the i-STAT handheld devices to enable the Boston Marathon medical staff to peform a variety of lab tests in just minutes, including cardiac markers, lactate, coagulation, blood gases, chemistries and electrolytes, and hematology. From a small blood sample, medics are provided with information to check heart function or monitor physical exertion and administer needed care onsite.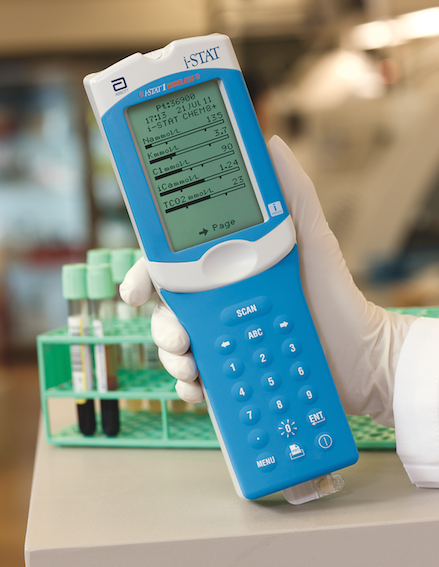 The i-STAT device uses specialized cartridges to provide an array of tests found in complex lab testing systems. The test cartridge contains a silicon chip equipped with chemically sensitive biosensors that are configured to perform specific tests. A medic applies a few drops of blood to the cartridge and then inserts it into the i-STAT. The cartridge performs a series of preset quality control diagnostics such as monitoring the quality of the sample and validating the reagent. The i-STAT tests include diagnostic indicators for disease state and clinical practice guidelines.
Access to blood analysis data is critical in treating two common marathon conditions: dehydration and hyponatremia. The first is familiar to most of us who have played sports on a hot summer day and neglected to drink enough water, ending up with a terrible headache or dizziness. The second is caused when a person drinks more water than the body can handle, essentially diluting their blood. This causes a drop in the level of salt in the blood which can have serious consequences if left unchecked. Since the symptoms of both these hydration condtions can look similar, blood work is the best way to determine the most safe and effective course of treatment.
This year, the heavy rain and cold temperatures also caused many runners to experience hypothermia, a condition where the body temperature drops dangerously low, despite the runner's continuous exertion. For some, warm liquids and reflective blankets provided relief, but others were treated with a 3M™ Bair Hugger™ therapeutic system that circulates forced warm air around the person's body.
Marathon runners are all about speed and are often reluctant to stop for medical attention. If a runner is injured or otherwise impaired, he or she wants fast diagnosis and treatment in order to get back into the race. With the help of effective technologies, medical staff are able to quickly identify someone who simply needs an electrolyte drink and a brief rest, while also saving the life of the runner on the edge of a heart attack. And while that runner might not make a personal best, he or she will get to try again next year.
Intrigued by the latest in digital health diagnostics? Check out The Digital Life: The Frontiers of Digital Health Diagnostics