Episode Summary
On The Digital Life this week, we discuss China's push to dominate AI, the interplay of technology and politics, and the competitive stakes in the rising digital global order. The State Council of the People's Republic of China country announced a development plan last week to build a domestic industry worth almost $150B and become the world leader in AI by 2030. The Chinese government will be investing heavily to ensure it moves to the front of the line when it comes to AI. Will China become the same kind of economic powerhouse in AI, as it has in manufacturing? With the US cutting back on science research, it seems possible, even likely. Regardless, the race for AI leadership is on.
Resources:
China Plans to Use Artificial Intelligence to Gain Global Economic Dominance by 2030
Chinese State Council Guidelines for Artificial Intelligence
In China, cutting-edge innovation often comes with orderly, numbers-heavy government mandates.
China's Artificial-Intelligence Boom
Beijing Wants A.I. to Be Made in China by 2030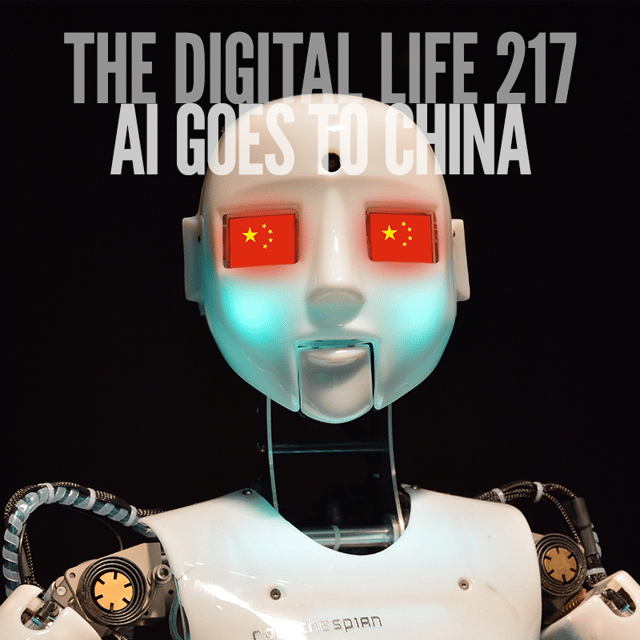 Subscribe to The Digital Life on iTunes and never miss an episode.